Available Sizes:
60 Series (60x90, 60x60, 60x29, 29x29 cm) 
56 Series (56x84, 56x56, 56x42, 28x28 cm)
On demand sizes like 60×90 and 60×60 slabs readily available
​
​Above sizes can be packed with: 
16-16-16-12 pcs per size / crate = 18.9 sqm.
13-13-13-09 pcs per size / crate = 15.25 sqm.
Other ratios also supplied as per order...
​
Available Thickness:
25-40 mm (hand cut)
22 mm (machine cut), calibrated +/- 2 mm
18 mm (machine cut), calibrated +/- 2 mm
25 mm (machine cut), calibrated +/- 2 mm
30 mm (machine cut), calibrated +/- 2 mm
50 mm (machine cut), calibrated +/- 2 mm
We can do as per your order…
​
Available Finishes:
Top & bottom natural, top natural-bottom calibrated/gauged, sawn cut, polished-honed, brushed, tumble-antique, sandblasted, flamed, acid wash, bush hammered, water blast, shot blasted, leather etc.
​
Available Edge Types:
Hand cut, machine cut, tumbled, rebated, bullnose.
Per container quantity calculation:
22 mm calibrated = 57 kilograms / m2,
25-40 mm non-calibrated = 72 kilograms / m2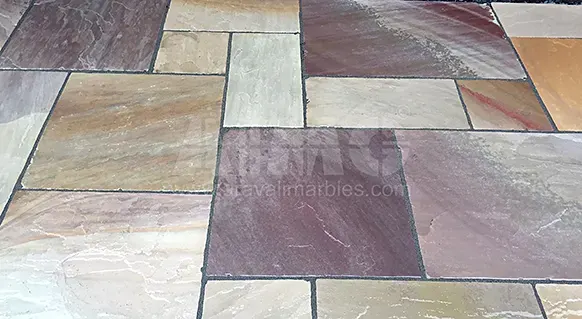 Main Features:
Low maintenance, smooth honed & natural riven & various surface textures, hand / sawn cut edges, looks great wet & dry, CE approved
Application Areas:
Patios, porches, pools, walkways, driveways, entryways, pool deck paving, walkways and garden patios, garden landscaping, window, parks, parking lots, chimney, boundary wall, stairways, pillars, columns, kitchen, worktops, barbeque, flooring, office complex, pathway, wall cladding, swimming pools, fireplaces, facade, lawns, shopping malls, backsplash, roofing, fire pit, apartment building, garden passage, backyard, outdoor patios, front yard surface
​
Also available in the formats of: 
Copings, fire pit, pier caps, sills, tumbled pavers, massive steps, stepping stones, circles, cobbles, pebbles, patios, garden paths, pool coping/decks, wall cladding, retaining walls, steps/stepping stones, paving stones, pool coping, natural stone steps, jumbo slabs, patio pavers, wall coping, risers / fillers, interior tiles, flagstone, step treads, roofing, curbs, backsplash, outdoor tiles, pier caps, cobblestones, fireplace stone veneers, thin veneer, driveway setts, garden features
Packaging: 
In ISPM 15 standard fumigated & fresh sea worthy wooden pallets as per Intl. standards with 100% safety and security of the cargo in it.
​
Minimum Order Quantity:
One container at least, with 27 metric tons (22 mm = 480 sqm. & 25-40 mm = 370 sqm.) For US ports we supply 17 / 19.9 / 21 / 24 / 25 / 27 tons as per instructions. ​
Please contact us for ideas on paving stone patterns, random flagstone patterns, cheap paving stones, driveway paving stones, pathway paving stones, backyard paving stones, swimming pool or pool area paving stones, porch paving stones, price of flagstone, flagstone fireplace, flagstone patio, flagstone steps, flagstone walkway, how to build a patio, flagstone stepping stone, flagstone tiles, patio stone ideas, flagstone porch, installing paving stones, wet laying or drying laying, sealing or not sealing paving stones, variations in paving stones, available colours in Indian paving stones & sandstone paving slabs.
Summary: 
With 25 years of experience, Aravali Marbles is committed to providing customers with excellence in every aspect of their remodel project in different qualities and sizes. We are the largest suppliers and exporters of Indian sandstone paving in different sizes directly from the quarries. We deliver premium quality natural stone paving at competitive rates and within the stipulated delivery time for both commercial and residential projects.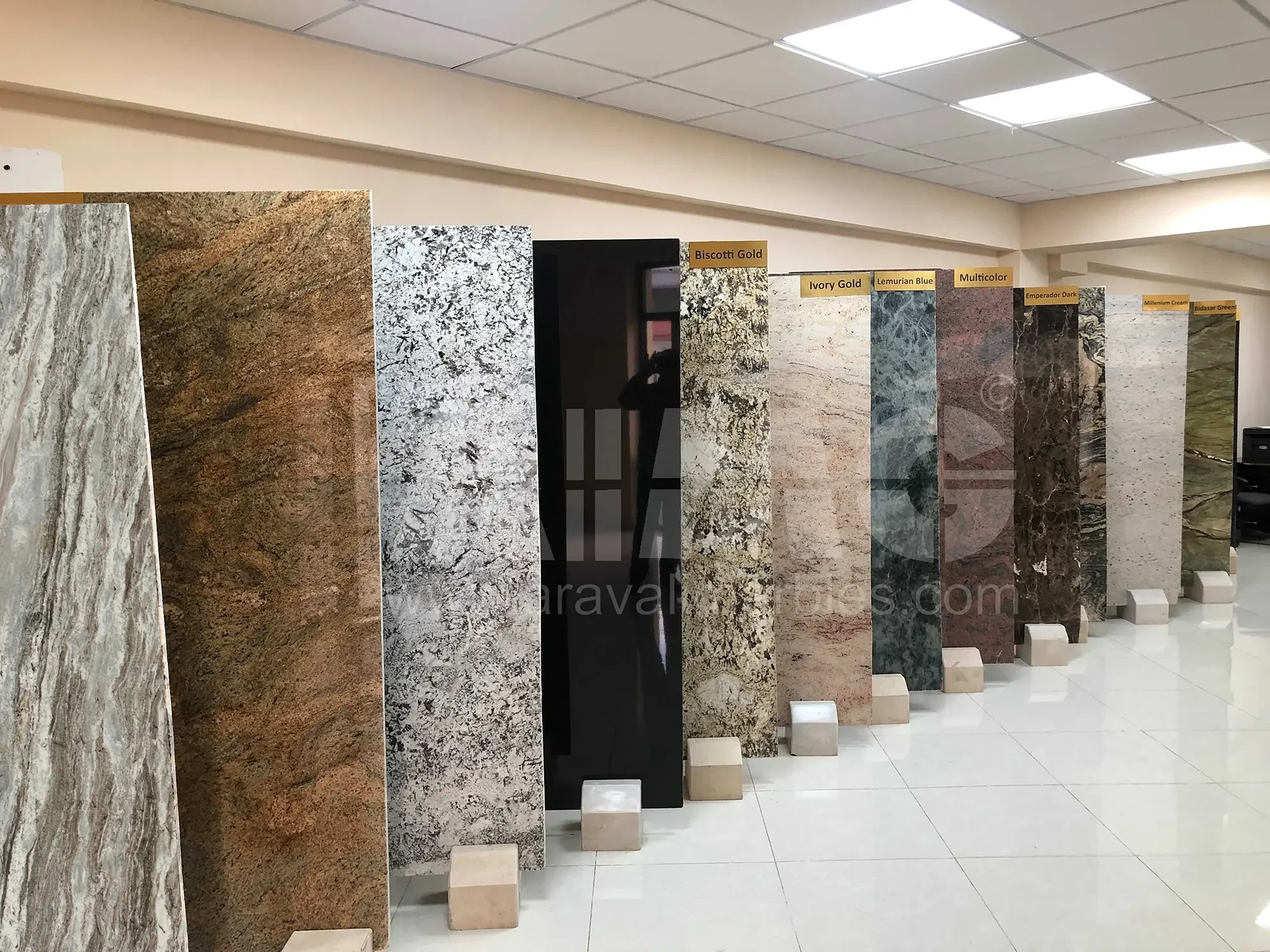 With over 25 years in marble slab tiles export and manufacturing,
we have shipped many containers of Raveena Sandstone
3 cm & 2 cm slabs to wholesalers, distributors, granite
importers, builders, architects and fabricators mainly to
USA, UK, Canada, Algeria, Iraq, Vietnam, Qatar,
Poland, Spain, Morocco, Italy, Russia, Ireland,
Turkey, Oman, Australia…and many more
and have always received positive feedback and repeat
orders from the same clients for their residential
& commercial construction projects.